So ... what is a dildo?
A dildo is a Phallic shaped sex toy sex toy designed for insertion into the body. Being a phallic shape doesn't automatically mean it has to look penis like. 
Dildos can be curved, textured, lifelike, double-ended, vibrating, squirting or fantasy, each has their own unique benefits. 
For some, a life like dildo is incredibly erotic and is a must, but others aren't so bother or even turned off. Give it some though before you get your credit card out. 
Typically, realistic dildos have a larger head which helps with G spot stimulation - however, you could check out a G spot dildo if this is your goal.
Where to start?
Simply put - start small. It may look small online or in the shop, but trust us, it'll feel much bigger when it's inside you, especially if your planning on using it anally. Start off at a comfortable size for you and work your way up, if you want more. 
We recommended starting with something less than 1" in diameter. 
If you choose the right dildo for you, you will find a wide selection of shapes, sizes and dildos. The only important thing is to choose what suits your needs and desires.
If you feel like being stretched, grab a big, inflatable dildo. If you prefer hard stimulation, choose a dildo made of hard glass or steel. And if you need an extra feeling of it, you may also want to go with a vibrating dildo. 
An interesting study found that most sold dildos are about the average size of a male penis. If you want clitoral stimulation with penetration, look for a rabbit-style vibrator dildo. 
To vibrate or not to vibrate
There are two distinct types of vibrating dildos. One has an onboard motor delivery the vibes and the other has a position to accommodate a bullet vibrator.
Of course it's easy to turn the vibrations off if you're not feeling it - it's harder to make a non-vibrating dildo vibrate! Although ... you could add a vibrating cock ring if you're in desperate need for those sweet, sweet vibes.
Warming up
Before going all in - get the juices flowing with some manual stimulation, fingers work very well. You could use the dildo to warm up with, using it to stimulation the vagina and clit externally. 
Lube
Before we start playing - It is usually best to apply a lubricant to the surface of the dildo, regardless of size and shape especially if using it anally, you may even prefer to use a condom. We generally find that sex is better with lube.
Communication is key
This is especially important if using a dildo with a partner. Ask questions, make sure you aren't going too deep as to make your partner uncomfortable and ask what they like most - deeper? shallower? faster? slower? 
If you're treating yourself, then be mindful - what are you enjoying and what feels good?
Play around with positions
Deep Thrusting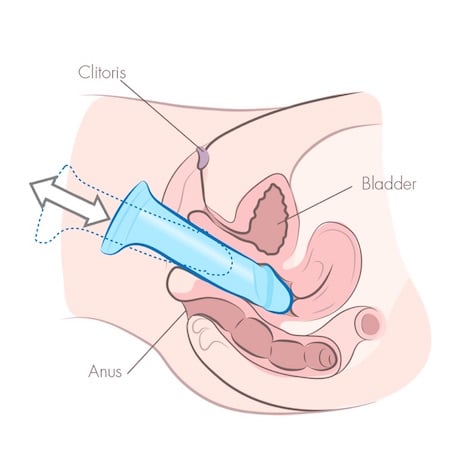 When the entire length of the vagina is penetrated, the vagina is intensively stimulated, regardless of the texture of the dildos. Serious shoving requires a toy core that is firm but does not have to be rigid. A soft dildo can make this difficult. You might find that heavy textured toys are overwhelming, so it might be more convenient to opt for a smoother or curved dildo.
Short and Shallow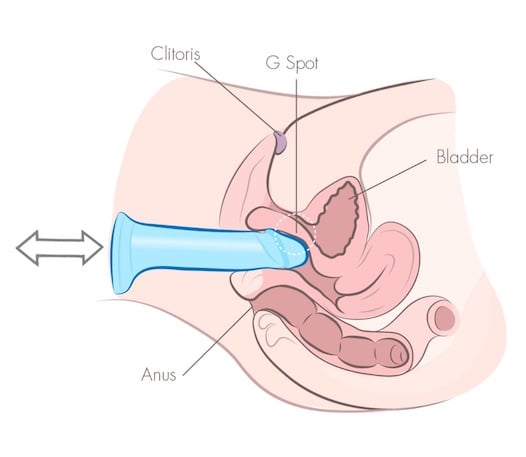 Instead of using the extra shaft length, you can use it to get a better grip on your dildo. Remember, just because you can insert a seven-inch dildo, that doesn't mean you should. Most of the sensitive nerve endings are located in the first 1 / 3 of your vagina, so you should not clog most of your masturbation sessions with it. Shorter, faster beats mean that the dildo does not clog the cervix and spares the wrists.
Rocking

You will get a feeling similar to thrusting, but it will also provide clitoral stimulation and additional stimulation of the vaginal opening. When rocking the dildo, it is moved at an angle so that the tip of the dildo exerts a lot of pressure on the bottom of the vagina (back wall). You can lie on your back and point it away from the bed, or you can start pushing it up and down. Just because it's straight does not mean you can't try other things. This best works with dildos that are slightly giving, such as those of soft silicone, or with toys that are curved and designed for double clitoris and vaginal stimulation.
Juicing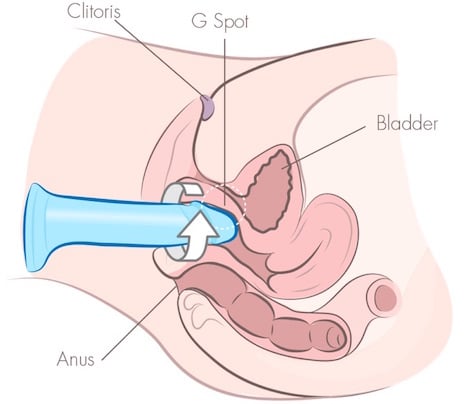 Most dildos work with rotation, as long as there is no sharp angle that could be uncomfortable. There is a whole category of dildos known as juicers. Juicers are supplied with a crank, so you can switch them on and off as soon as they are used.
Milk the G Spot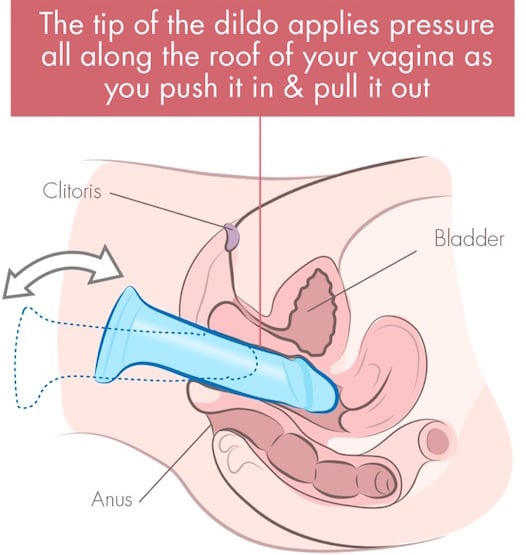 Milk your G-spot with your dildo by pull the upper part of the dildo up and down on the g spot while pulling back and forth - this is similar to the rocking technique. You can also slide the dildo top against your vagina front wall as you slide it in and out. 
More intense stimulation can be achieved with a rigid toy made of glass, wood or metal. You can also buy dildos with curves to stimulate the G-spot.
Feeling full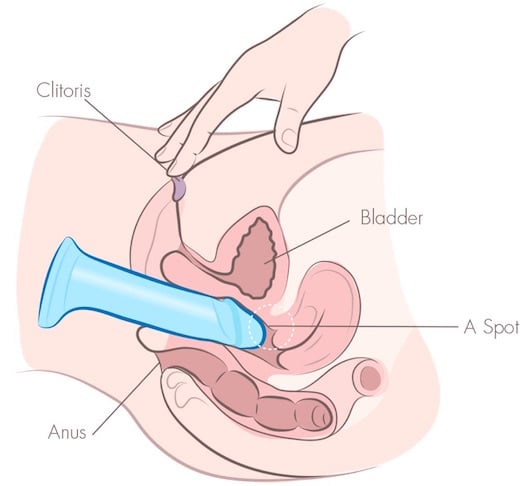 The toy can improve your orgasm even if it stays in the same place. You do not need any movement to enjoy your dildo. If you find one that feels comfortable to insert and hold, you can stimulate your clitoris to orgasm.
Temperature play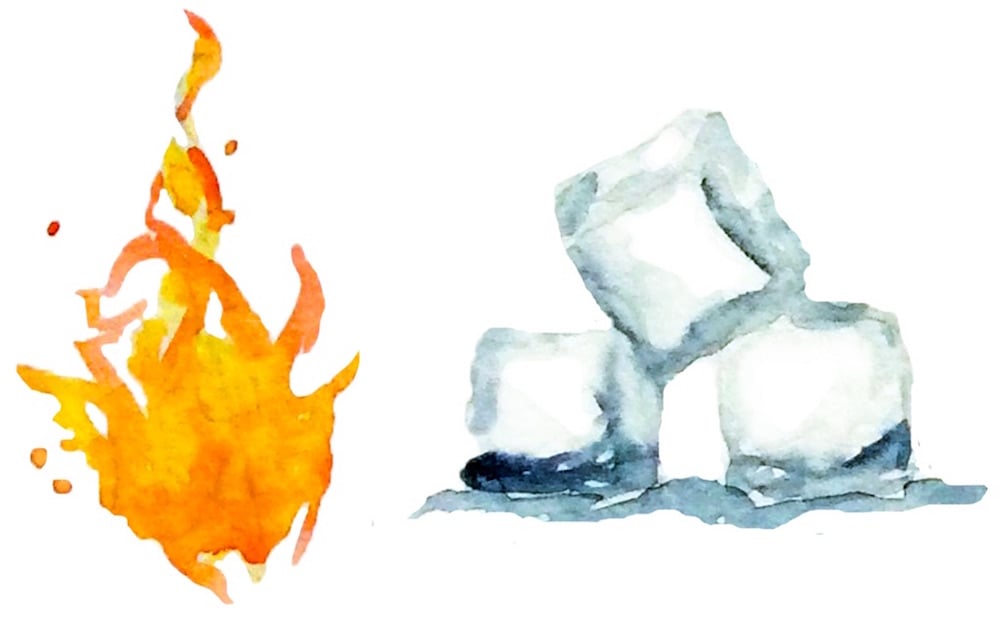 Temperature play is the act of changing the temperature of a toy. If you reach for a glass or steel dildo, your body will be shocked at first because it feels cold when inserted, but you will want to try to warm it up to make things more comfortable. A cold dildo pulled over the nipples can be tempting, and you will feel more relaxed after you have taken a larger toy surface that is warmer. You can play temperature by placing your waterproof toy in a bowl of warm or cold water or in a jet of water from the tap.
Silicone and wooden dildos do not offer much when it comes to the playing temperature. Glass, steel and ceramics react most strongly to temperature changes. Make sure you check the temperature of your hands before using a heated or chilled toy, and never put your toy in a microwave. It is a safe way to invite burning of your vagina or vulva. 
Anal Play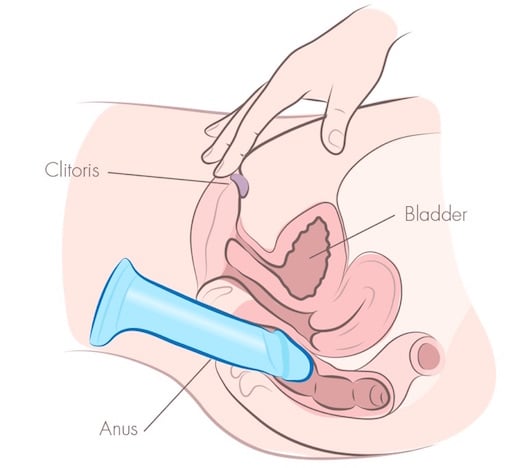 All the usual precautions apply here: make sure to use sufficient lubricant and then thoroughly clean your dildo before using it again on your vagina. If you are already a fan of anal sex, you will undoubtedly enjoy using your dildos for anal pleasure.
Double penetration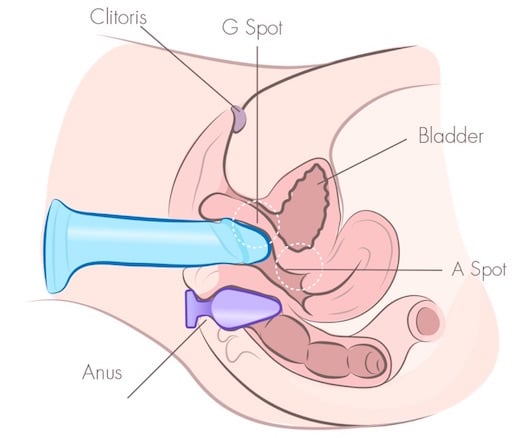 It is the same philosophy you should have when selecting sex positions, and you can find over 100 different sex positions here, with pictures showing each of them. If you have a rounder belly, shorter arms or lack of mobility, you may encounter hurdles when using a dildo. But you don't have to let that stop you from finding what works best for you. One can write about toy techniques and understand why they work for some positions and not for others. You may have had to experiment with positions where cushions were placed above your partner behind them, and the same goes for figuring out how to use a dildo for maximum self-pity. 
Lying down
Lying down Many people masturbate face down on the ceiling. It's not the best view, but it works. Pull your knees up to your chest at different angles to allow more G-spot stimulation. You can also place a pillow over your hips and butt for easy access.
Facing down
Consider putting a pillow under your hips for support to lift your bottom into the air for a better angle. If you have long arms, you can reach over your back to thrust the dildo into you, but this is something you have to do manually if it works. You can lie face down or up again.
Sideways
More masturbation techniques can be found here. If you lie on your side with your legs pressed together, the toy can feel bigger. It is also easier than masturbating face down. You can keep your legs bent in your knees or move them upwards.
Sitting down
This position also works well if you enjoy the visuals on the screen in front of you. When we sit, we do not mean to sit flat on the floor with our feet. Instead, you prop your feet up against the wall, desk or table in front of you and offer unlimited access to your dildo
Ridding your dildo
Here you will find some great techniques for clitoral stimulation. Riding with the Dildo A suction cup dildo offers many possibilities. It can be glued to the shower screen for hands-free stimulation, attached to the coffee table or spanned. This leaves one or two hands free for clitoral stimulation.
Cleaning
If you use a dildo for masturbation, it is necessary that you clean your dildo or toy regularly. By cleaning it becomes free of germs and bacteria so you can use it again in the future. If sharing with a partner, you may consider using a condom to keep things clean and prevent STI using the toy to infect other users.